There are two ways to add customers in Dockhound: individually or bulk import.
Add Individual customers
To add an individual customer, navigate from Settings > Add, edit, or remove customers.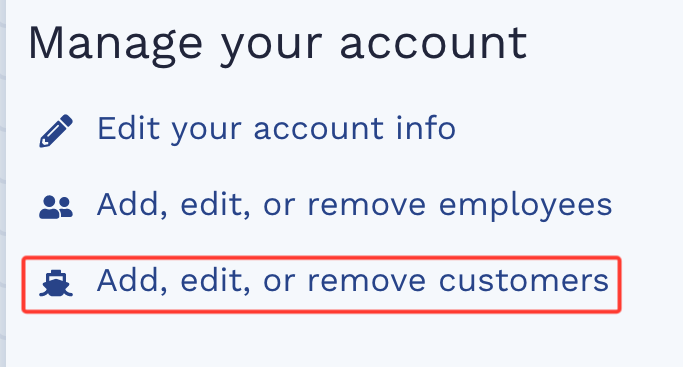 From there, the "+ New" button in the top right will take you to a new page where you can enter the customer's information. Click "Add Customer" to save them. Next, you'll need to add a boat to their account, which requires only a slip number:

Now that customer is saved in Dockhound, and their boat can be requested on the clipboard.
Bulk Import
To import customers in bulk, click on "bulk import" from the customers screen:

Follow the onscreen instructions for importing your customers. Read more about importing customers here.