Boat launches can be scheduled in Dockhound by both marina employees and customers.
Marina employees can click the clock icon in a new launch request form, pick a day and time, and click "Create".

Marina customers can schedule requests by adding a day and time to their text request, like this: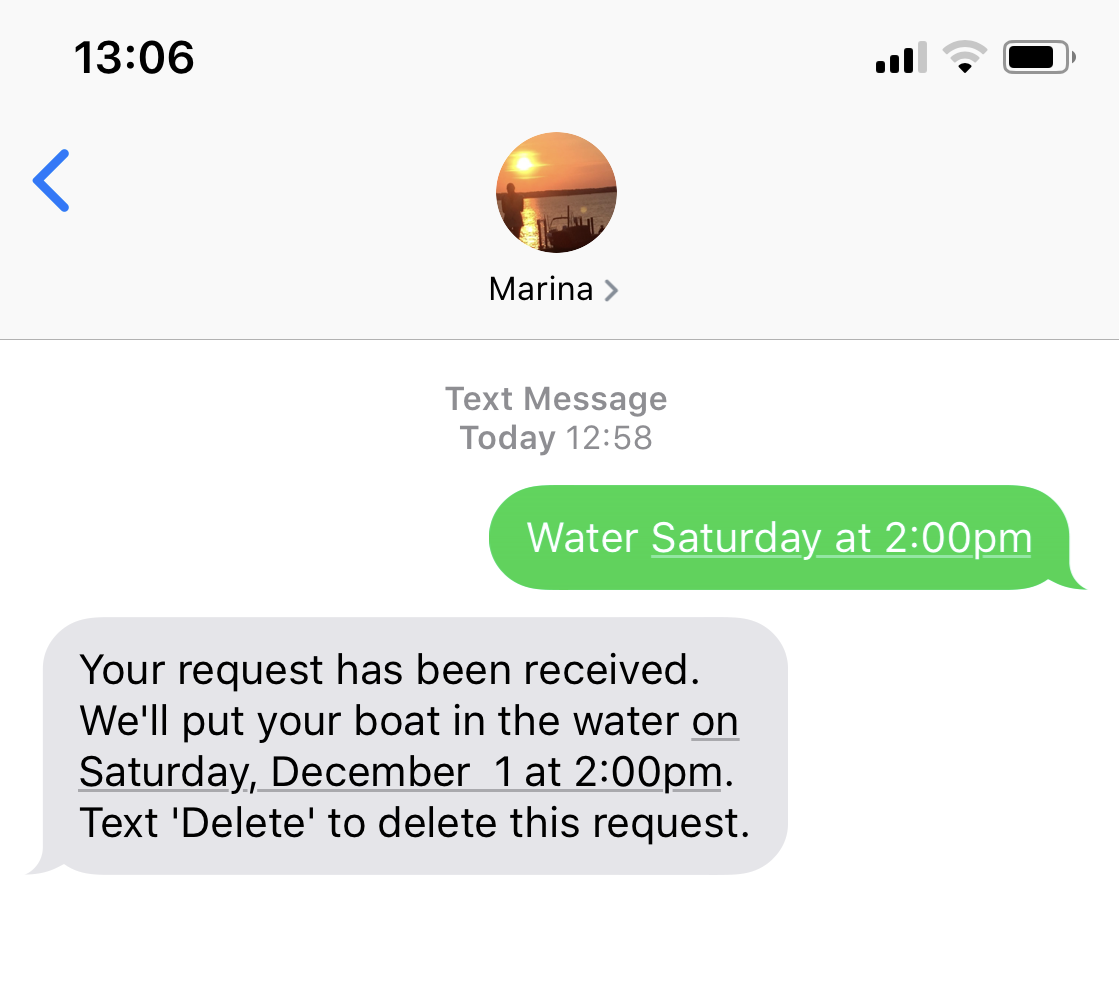 In both cases, the request will be added to the upcoming request list. The request will appear in the current requests list 3 hours before it is scheduled to go in the water.